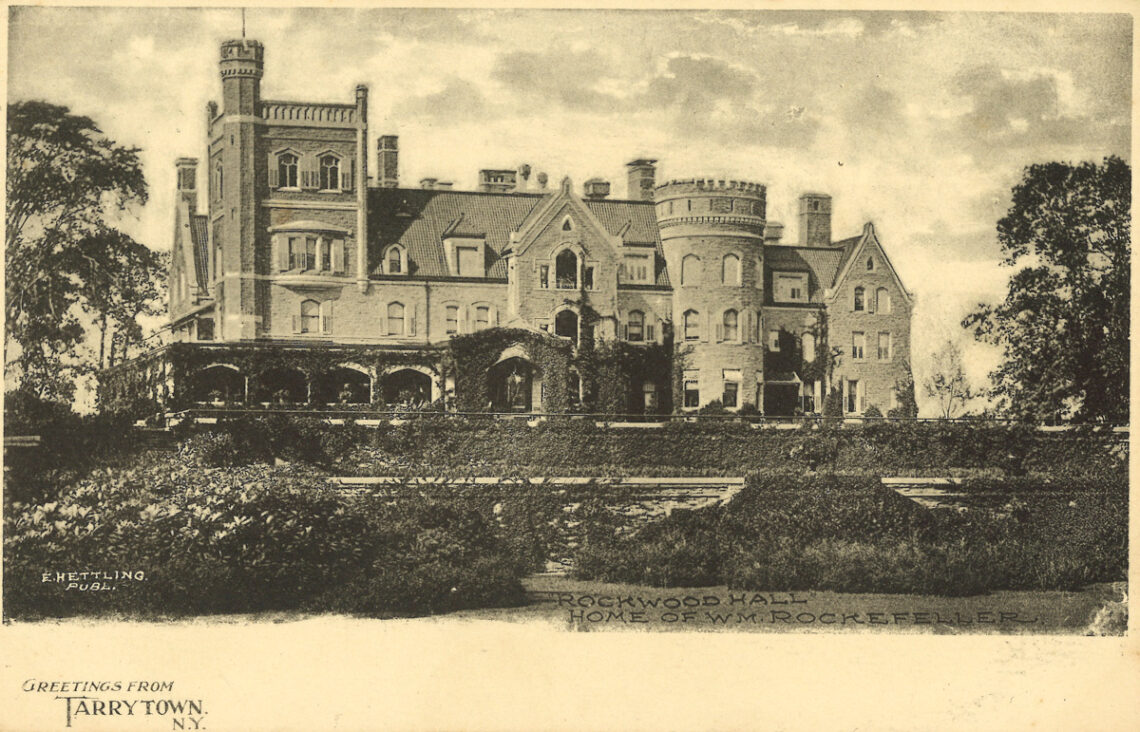 Unlike Russell & Lawrie in Tarrytown and Edward Farrington in North Tarrytown (today's Sleepy Hollow), we don't know much about the E. Hettling operation.
View our full collection of cards at our Sleepy Hollow and Tarrytown Post Card Gallery.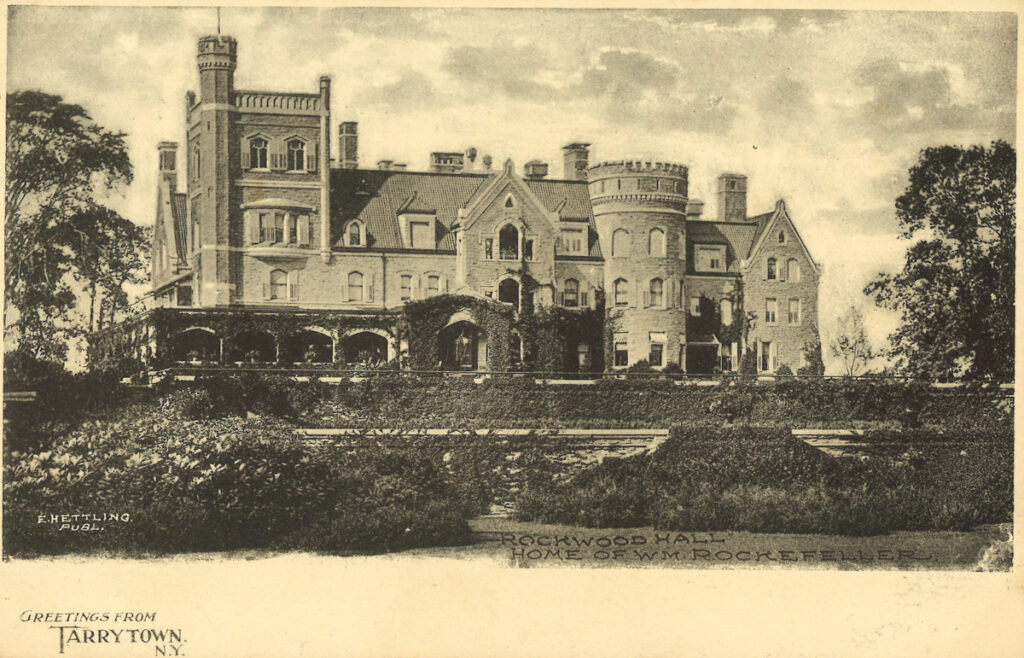 Photo post card Rockwood Hall, Home of William Rockefeller. E. Hettling, publisher. The Albertype Co., Brooklyn, N.Y.