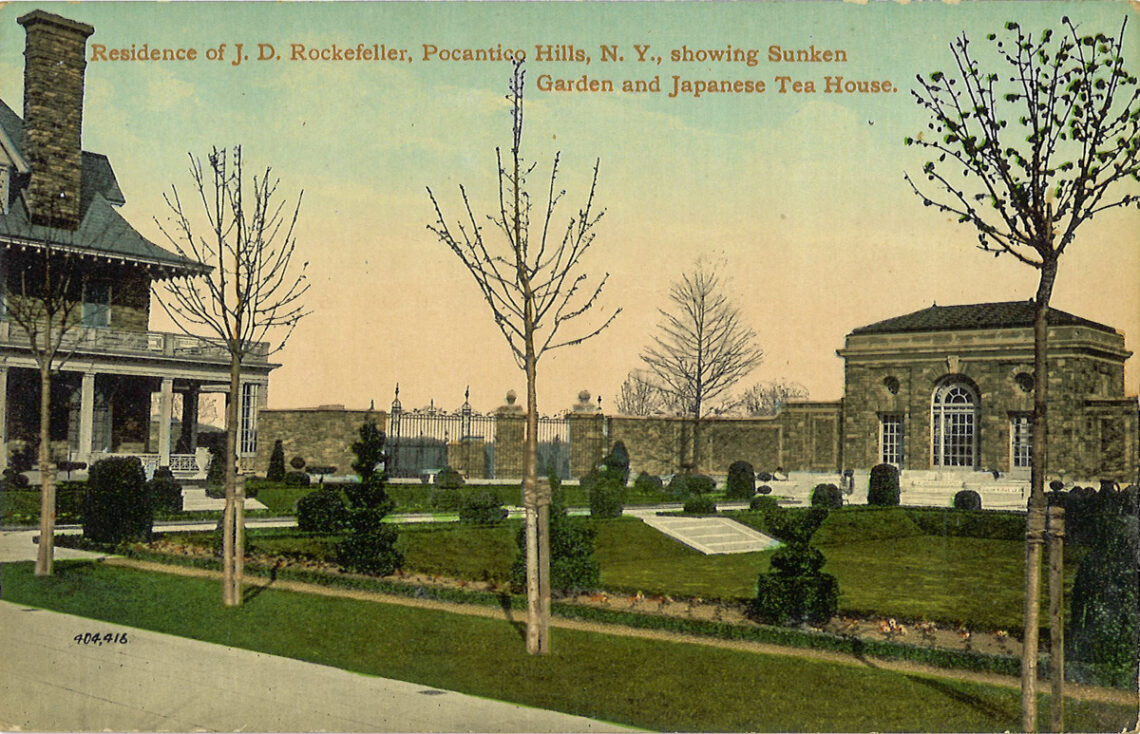 Like his rivals at Russell & Lawrie in Tarrytown, drugstore owner Edward Farrington had a line of souvenirs. Farrington's Drug Store was located in the corner of Beekman Avenue and Washington Street in North Tarrytown. Farrington employed a numbering system for his images, typically a six digit code on the image side of the card. In the mid-2000s former Rockefeller archivist Lucas Buresch catalogued Farrington's "Lost Postcards of the Rockefeller Estate" with notes on each.
404,416 Residence of J.D. Rockefeller, Pocantico Hills, N.Y., showing Sunken Garden and Japanese Tea House. Farrington is incorrect. The Rockefeller family refers to it simply as the "tea house". The interior is in the style of ancient Pompeii, not Japan.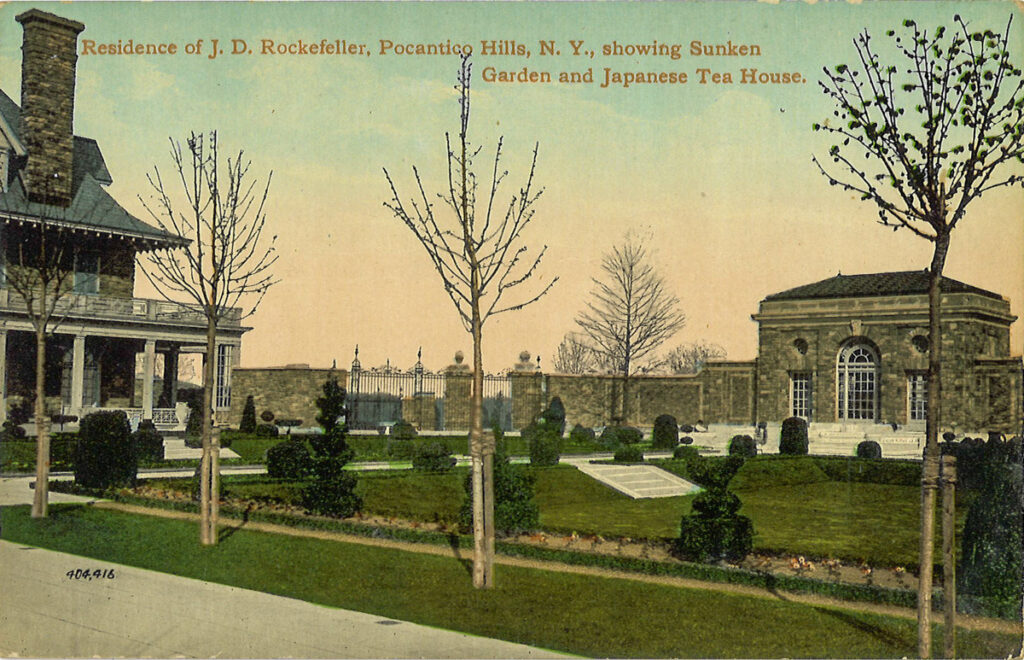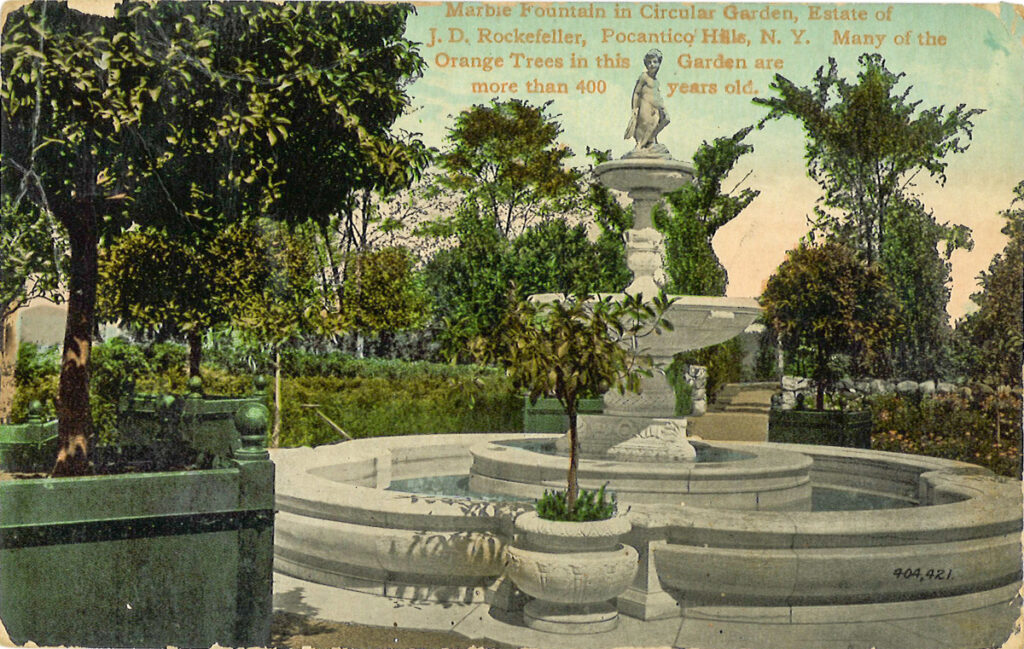 404,421 Marble Fountain in Circular Garden, Estate of J. D. Rockefeller, Pocantico Hills, N.Y. Many of the Orange Trees in this Garden are more than 400 years old.
901,121 Kidd's Rock, Tarrytown, N. Y. Legend has it this massive boulder, known locally as Kidd's Rock, was a meeting place for Frederick Philipse, lord of a 52,000 acre manor on the shores of the Hudson River, and the notorious pirate Captain Kidd.